Dual Row Clear 52 Inch Light Bar Cover
Learn How Our New Light Bar Cover Design Kills The Whistle, Highway Glare, and Fits More Light Bars!
New Oval Shape For Better Fit To Your Light Bar
Black Coating Top and Bottom To Eliminate Glare
Scratch Resistant Upgraded Material
The cover provides a universal fit for Straight Dual Row LED Light bars with a 2.8" to 3.5" housing face. The total length of the cover is 51.4" end to end. It can be easily cut down to fit any length light bar.
Protect Your Light Bar With The Aerolidz Light Bar Silencer Cover
We build all of our one-piece silencers using High Grade UV Poly-carbonate 
Our open-back design allows you to use the light while the cover is on.
Don't worry about adding drag to your vehicle — our light bar silencers are aerodynamic!
All of our AeroLidz are covered by a 30 day money-back guarantee!
At AeroX, we know just how infuriating it can be to listen to your light bar whistle and screech while you drive. It is that frustration that led us to create the AeroLidz light bar whistle fix. Our aerodynamic product solves the problem of light bar whistle without introducing any new ones: you can still use the lights while the light bar silencer is on, and you won't have to worry about it yellowing or cracking.
PERSONALIZE YOUR LIGHT BAR WITH CUSTOMIZABLE INSERTS
Can easily be cut down to fit over any length of light bar.
Length: 51.4 inches
Depth: 5 inches
Fits light bars with 2.8-3.5 inch housing faces
Regular price
$179.99
Sale price
$152.99
Unit price
per
Sale
Sold out
Confirm your Aerolidz Dual Row Clear Light Bar Cover - 52" LED Silencer order
Delivery expected between Fri, Dec 8 and Sun, Dec 10
View full details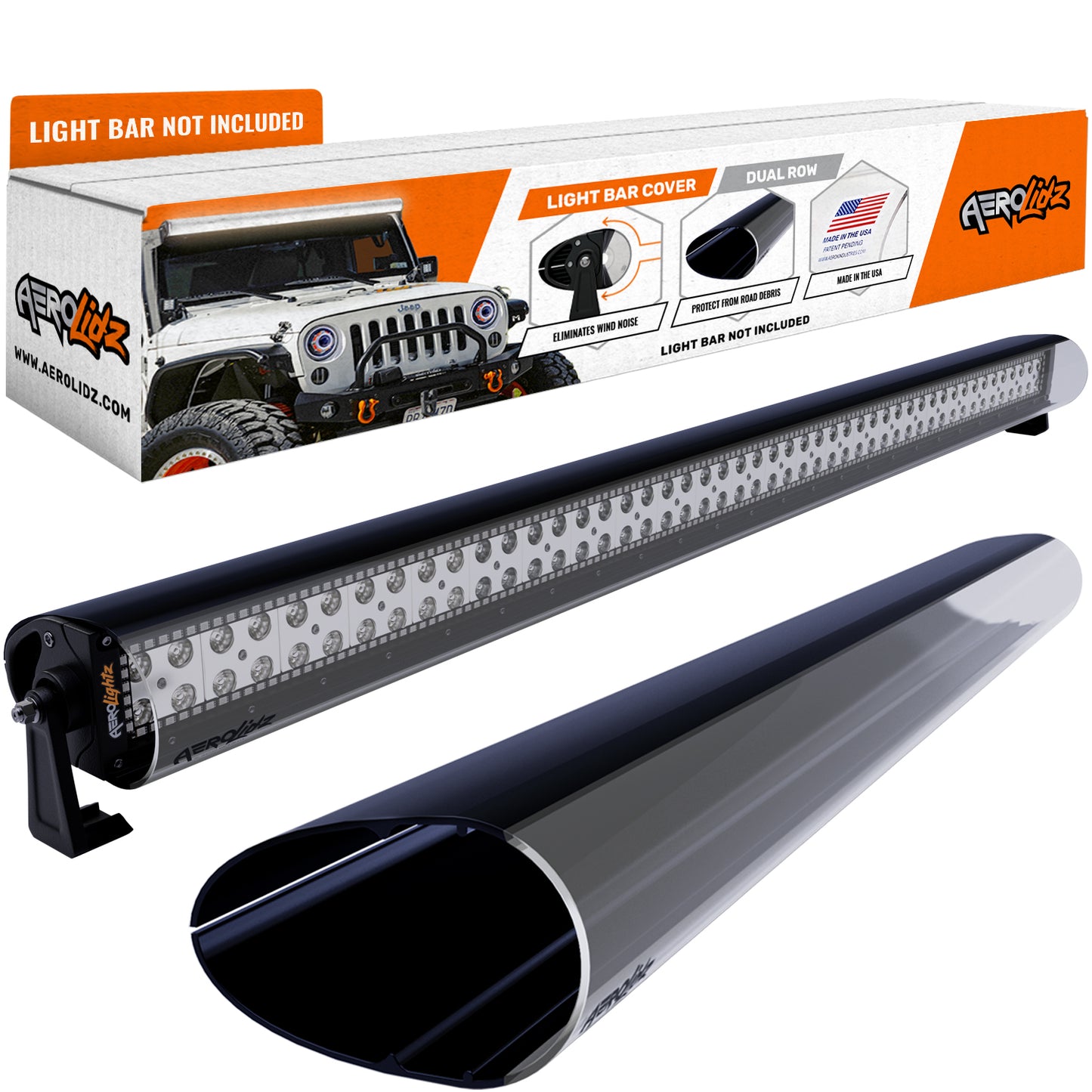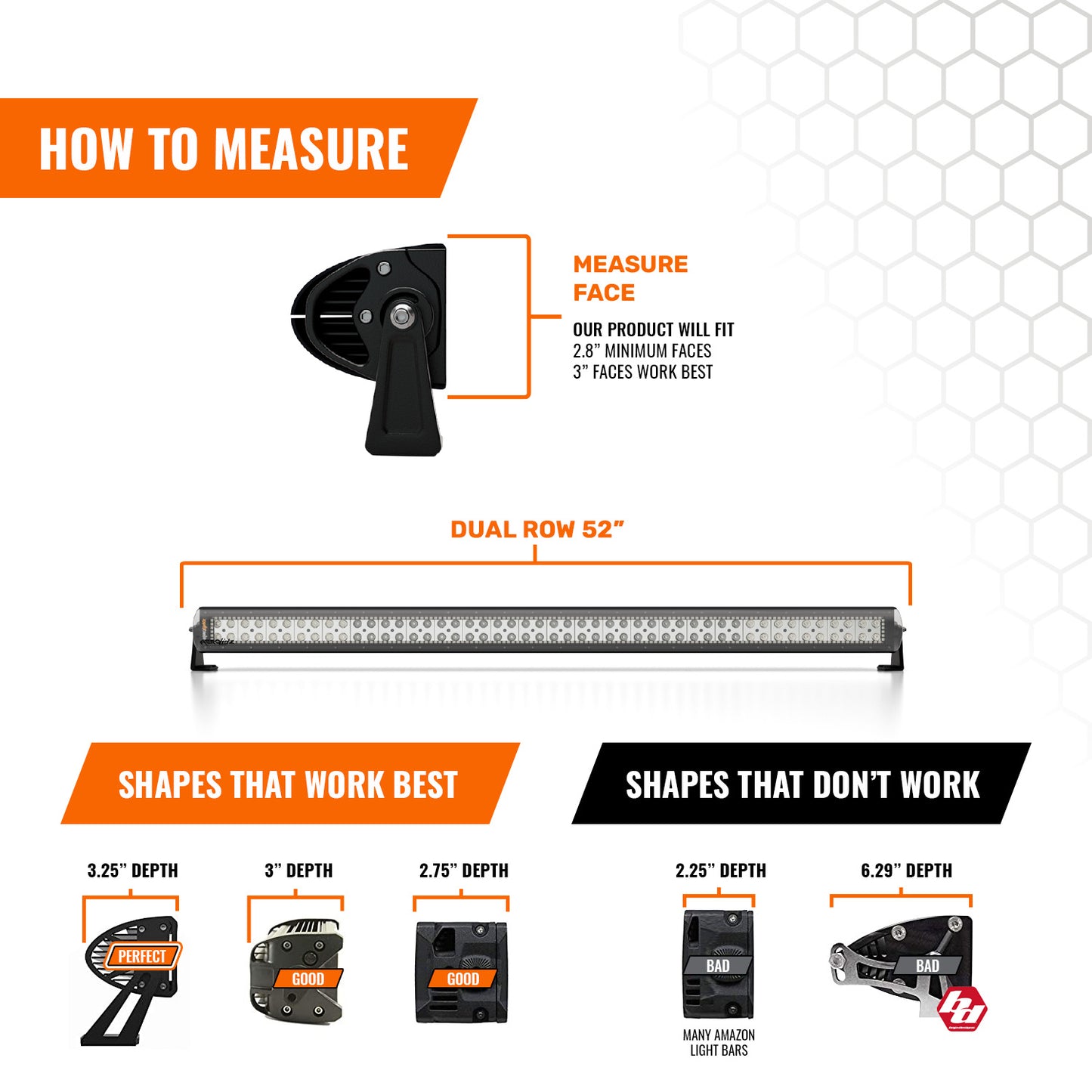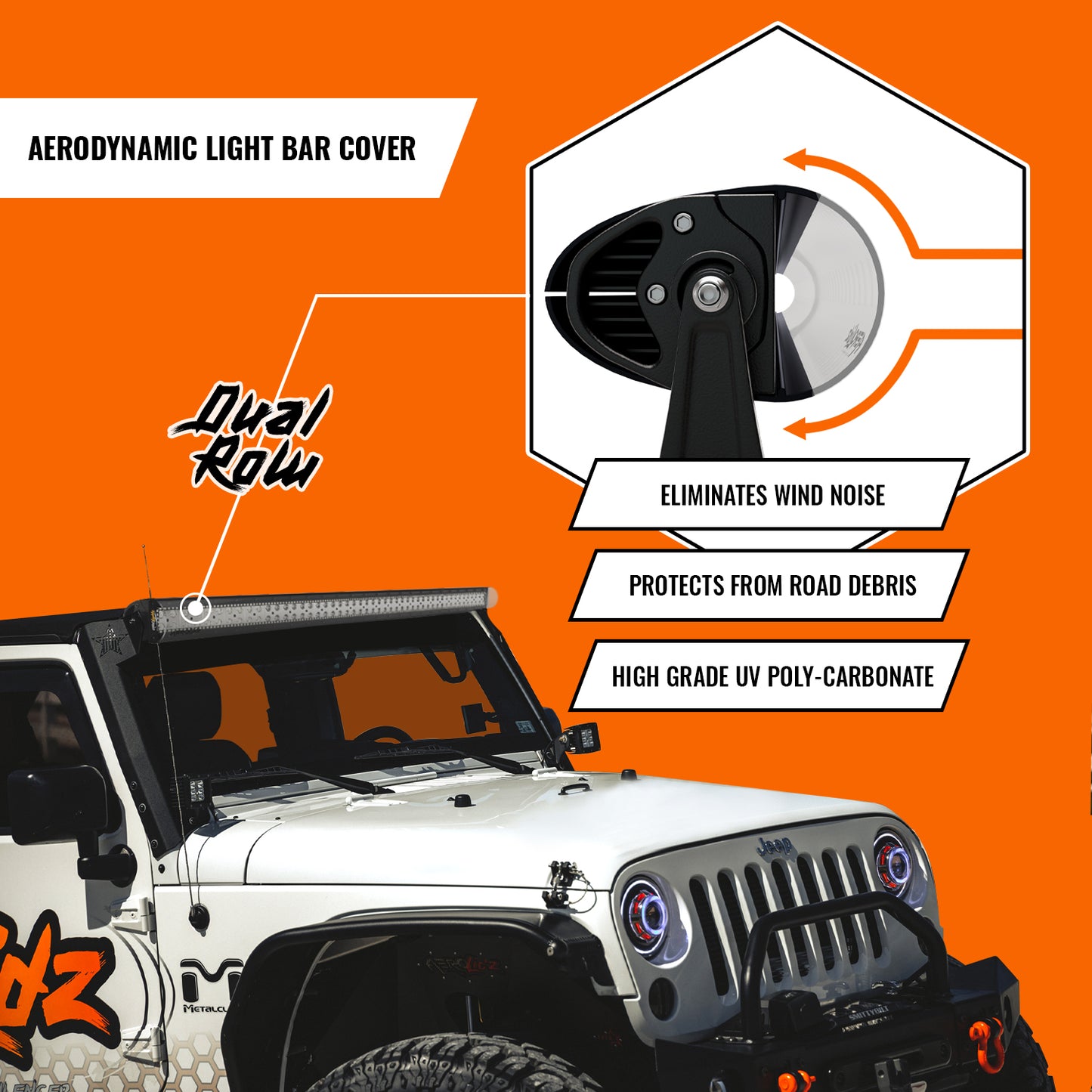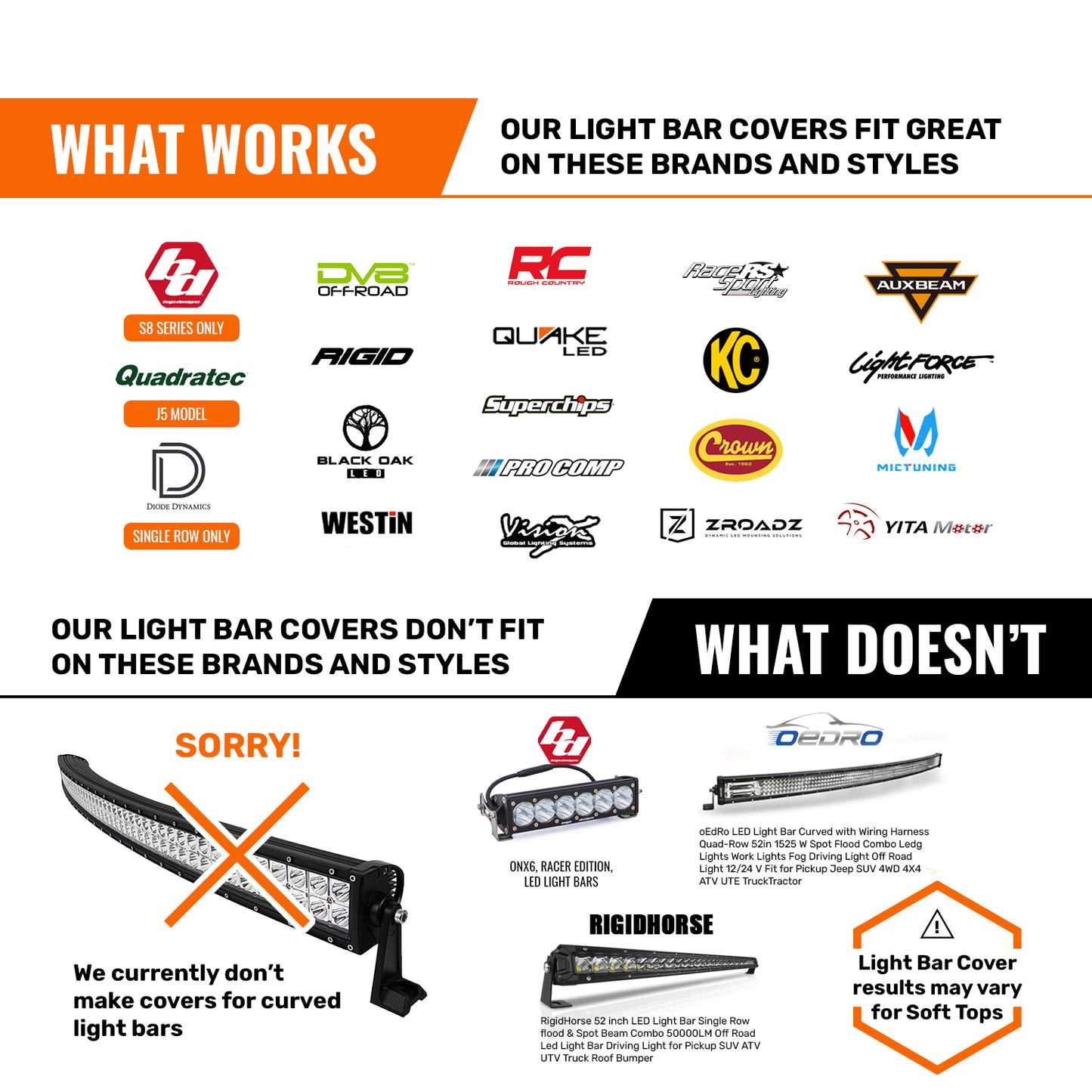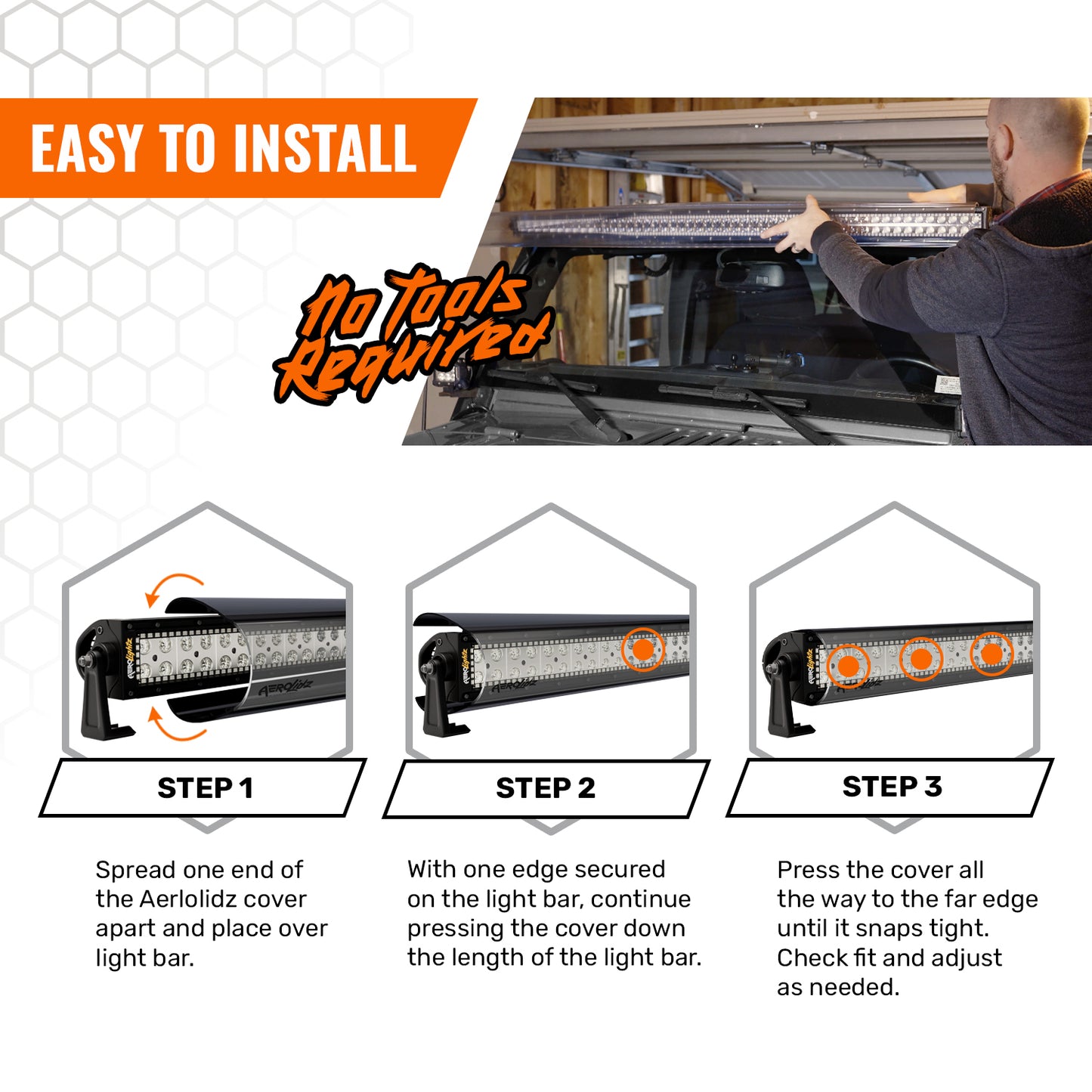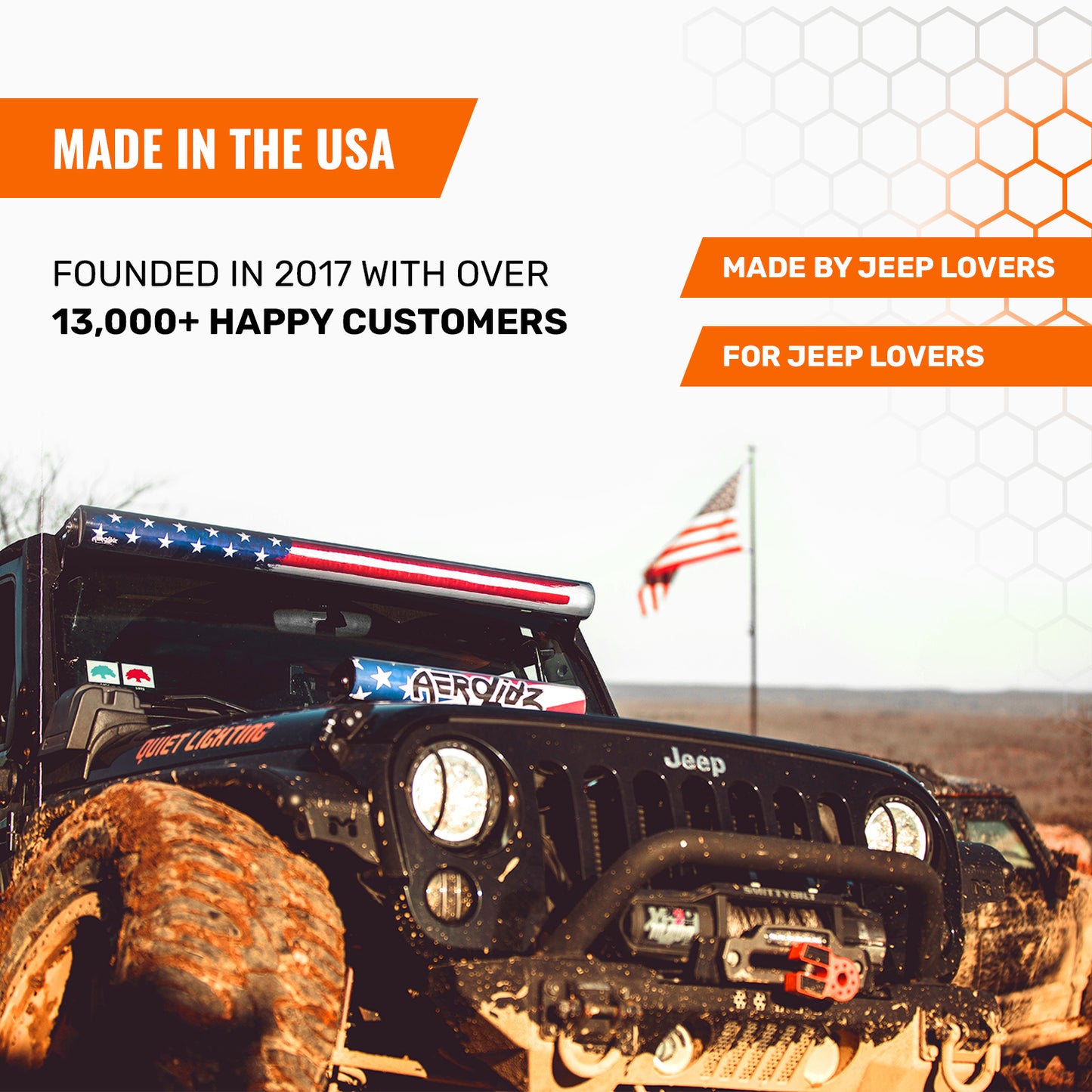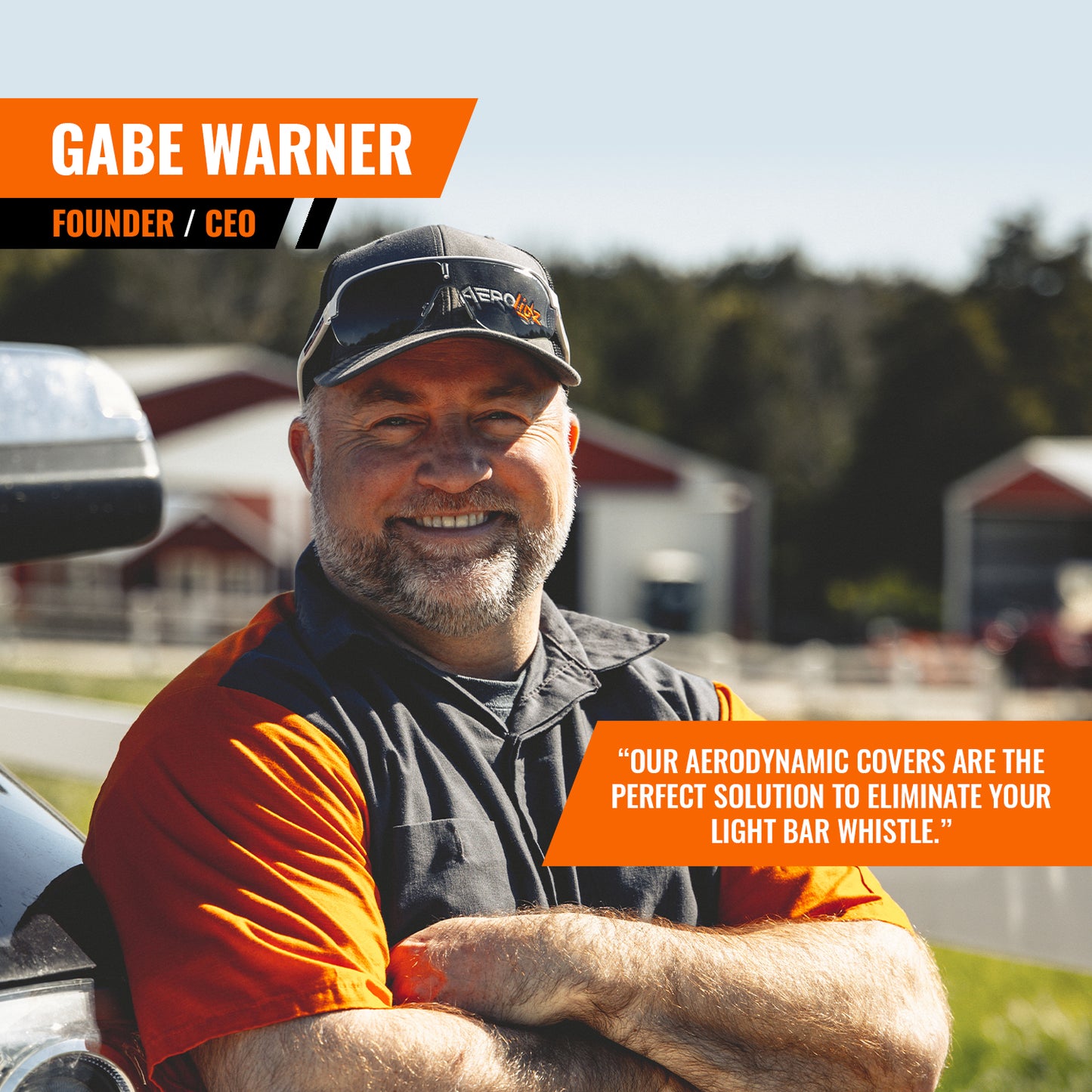 X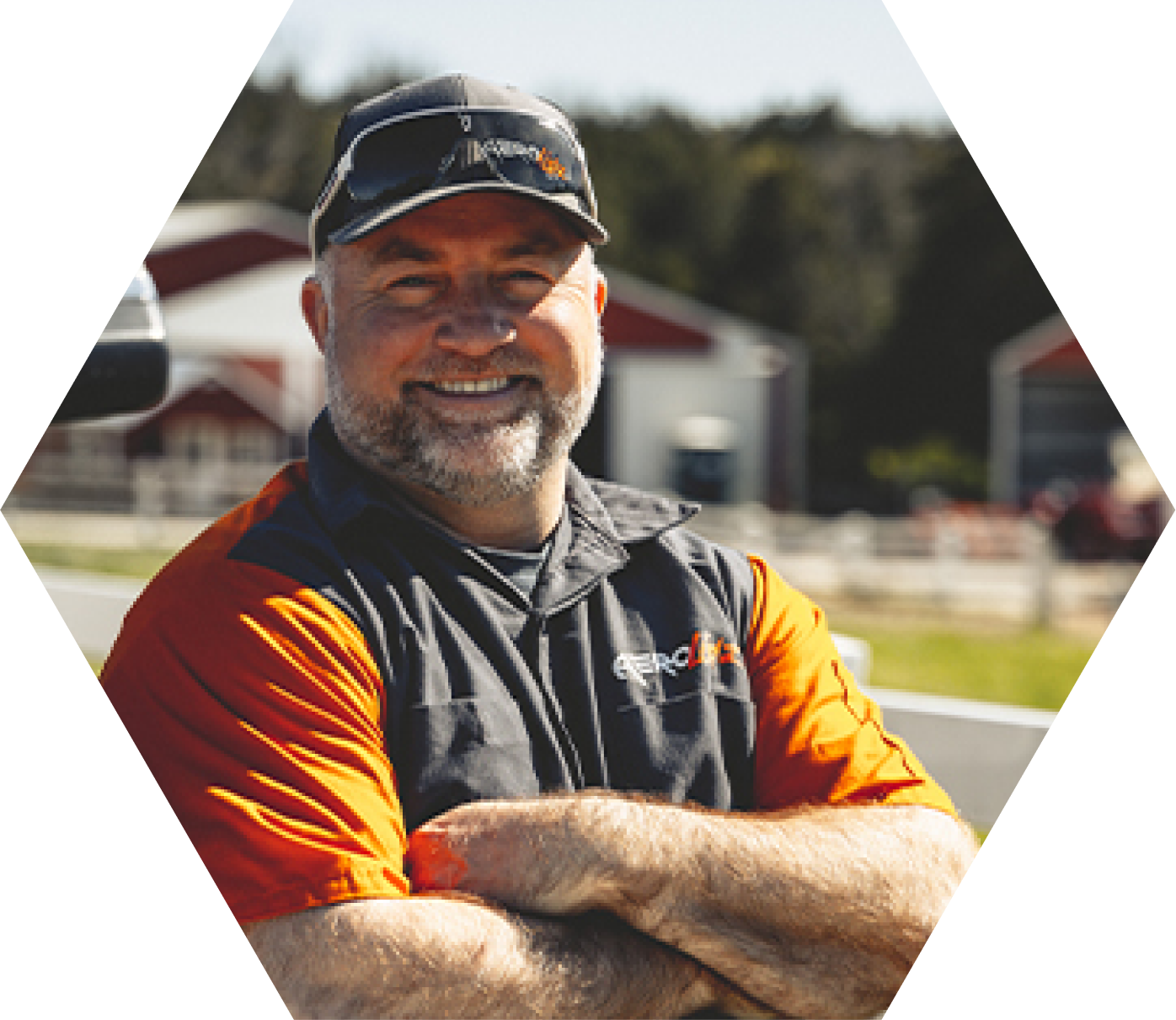 About us
"In 2017, my wife gave me a light bar for Christmas. I installed it only to discover a horrible whistling noise. Was my light bar defective in some way? No! The whistling had been a huge problem with no real fix. At that moment I built the first prototype with some tape and PVC. Sprayed it black, put a cool bumper sticker on it, and took it for a ride. We effectively killed the whistle." - Gabe Warner
LEARN MORE

Reviews & Ratings
Take a look at some AeroLidz owners that enjoy whistle-free rides!
Todd M.
12/2/2023
Awful whistling noise prior to install. 95% all noise gone I bought the smoked cover, along with a Skull insert Looks bad ass...
Brian A.
7/12/2022
Love the light and all its colors and functions!
William H.
6/12/2022
Love the way it makes my jeep look. Used them during my hometown Christmas Parade.
Shonna B.
1/12/2022
Love it, can't wait to light it up in the Christmas Parade.