Single Row Smoked Light Bar Cover - 50 LED Protector
Kill the Whistle! This cover provides a universal fit for Straight Dual Row LED Light bars with a 1.5" to 1.8" housing face. The total length of the cover is 51.4" end to end. It can be easily cut down to fit any length light bar.
The Aerolidz light bar silencer is the best way to stop light bar noise while you drive.
Get rid of the horrible noise of air as it whistles through your light bar.
This smoked version of our light bar cover looks great and still lets you use your light bar.
Made from extra-strong material that can handle the elements and resists UV rays.
Our cover is designed to allow air to move aerodynamically over it.
Single Row LED Light Bar Cover Size & Info
Buying a light bar is about making our vehicles more practical, but there is one unintended consequence of installing a light bar that is the complete opposite of useful: the horrible whistle and wind noise that occurs while driving. Our system is open the entire length of the silencer to allow you to run the lights without worrying about overheating, and the high-grade polycarbonate can be cut down to fit your light bar perfectly. 
30 day money-back guarantee
Length: 51.4 inches
Depth: 5 inches
Fits light bars with 1.5-1.8 inch housing faces
Three percent smoked polycarbonate

Light will be slightly affected by smoked color
Regular price
$159.99
Sale price
$135.99
Unit price
per
Sale
Sold out
Confirm your Aerolidz Single Row Smoked Light Bar Cover - 50.8" LED Silencer order
Delivery expected between Fri, Dec 8 and Sun, Dec 10
View full details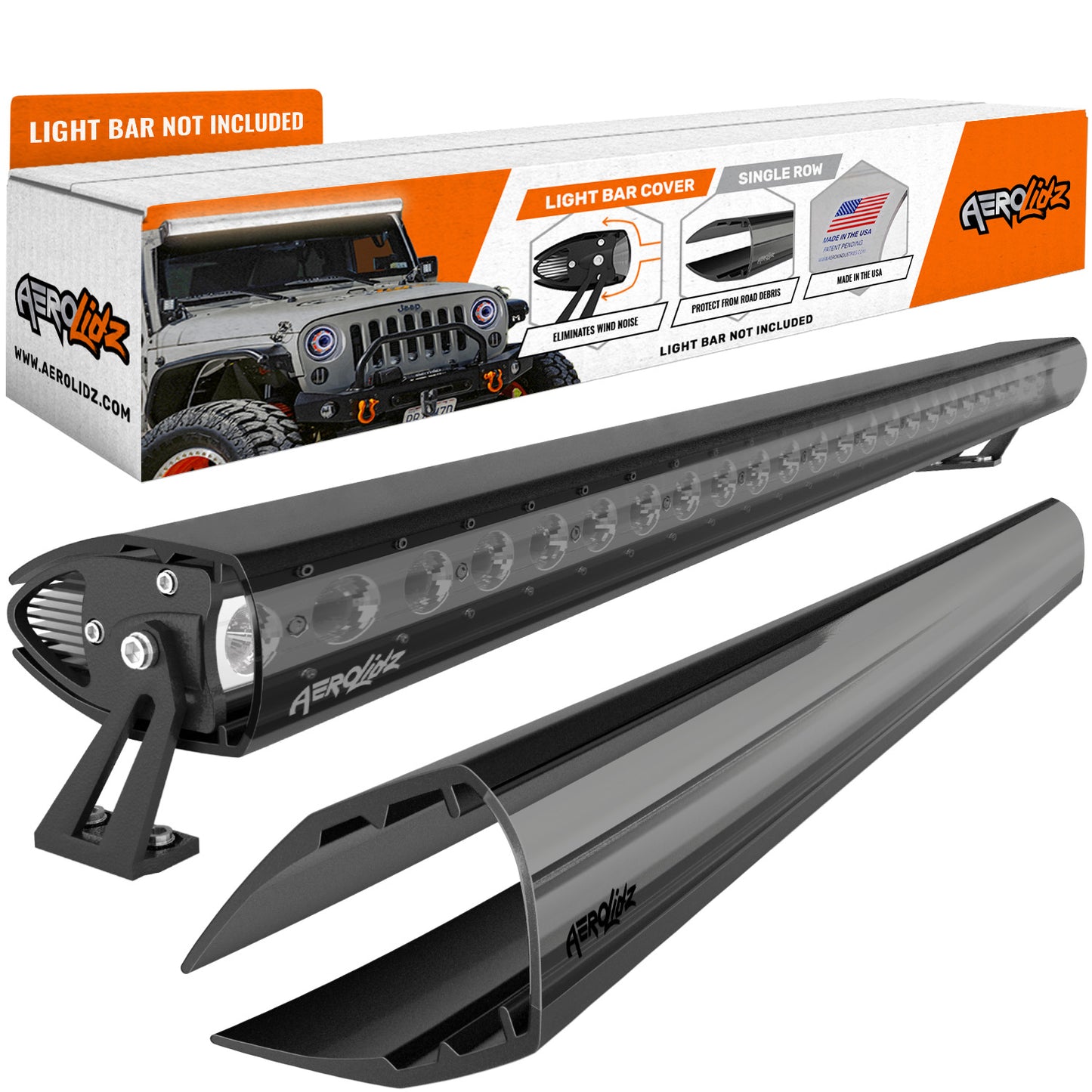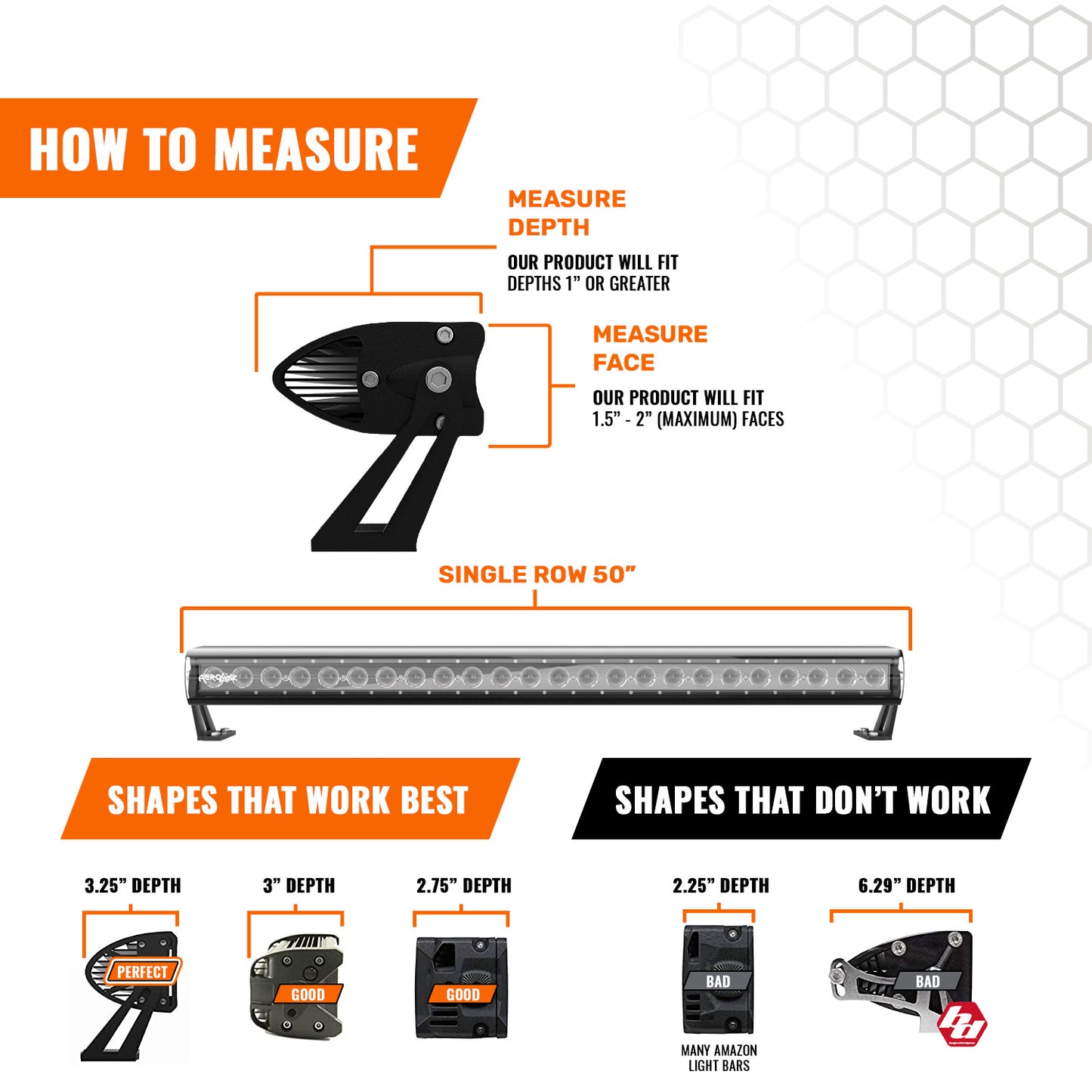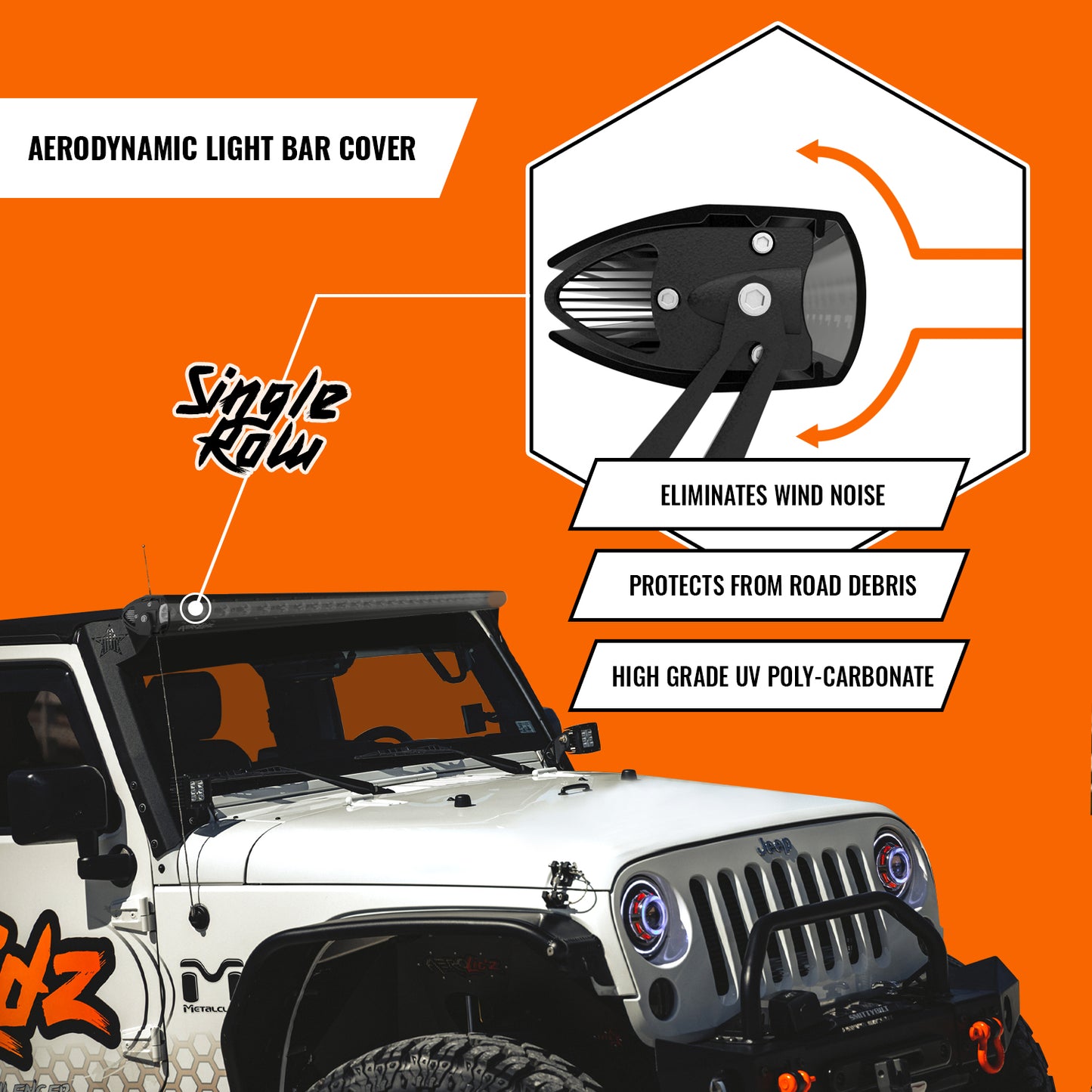 X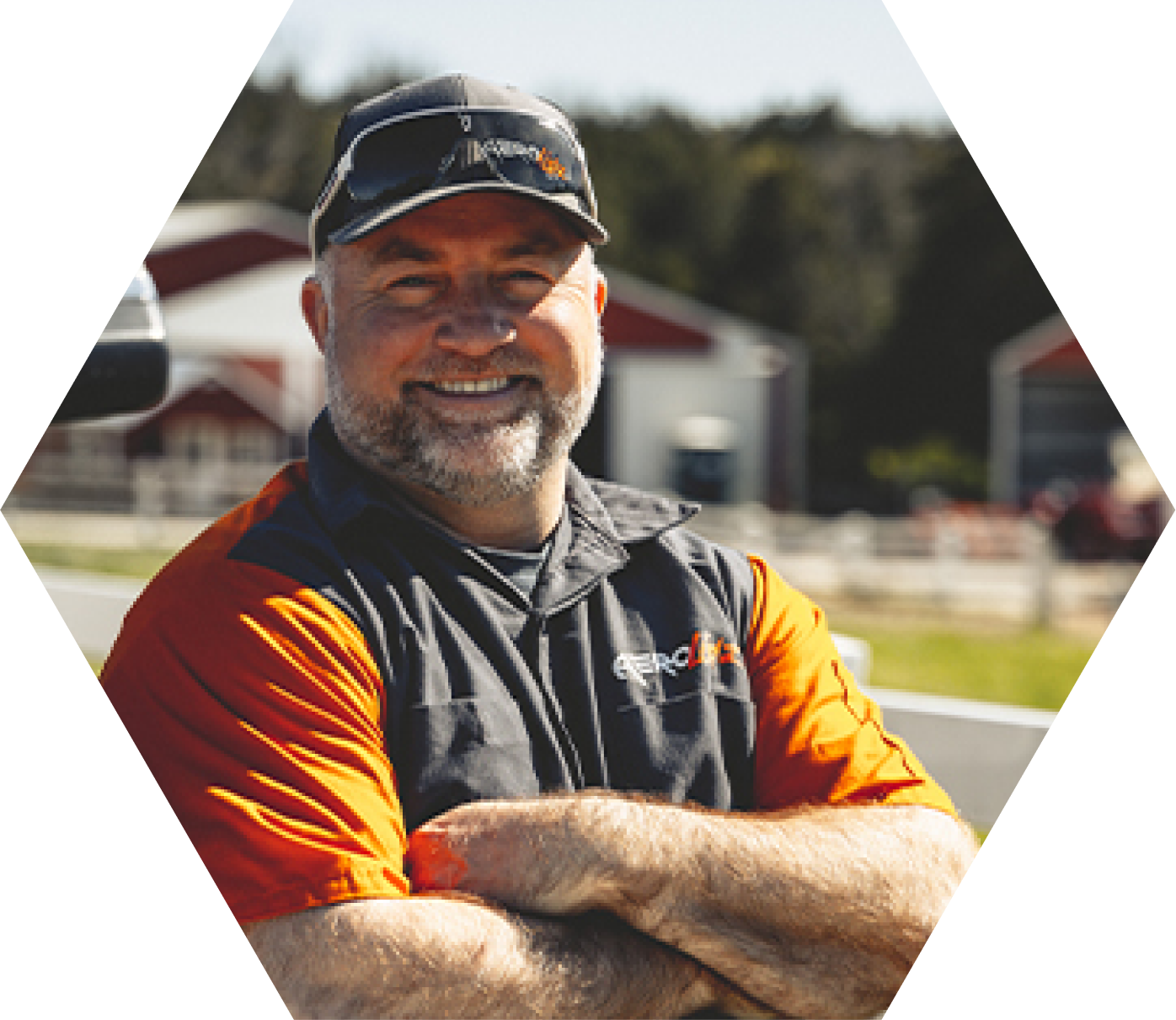 About us
"In 2017, my wife gave me a light bar for Christmas. I installed it only to discover a horrible whistling noise. Was my light bar defective in some way? No! The whistling had been a huge problem with no real fix. At that moment I built the first prototype with some tape and PVC. Sprayed it black, put a cool bumper sticker on it, and took it for a ride. We effectively killed the whistle." - Gabe Warner
LEARN MORE

Reviews & Ratings
Take a look at some AeroLidz owners that enjoy whistle-free rides!
Todd M.
12/2/2023
Awful whistling noise prior to install. 95% all noise gone I bought the smoked cover, along with a Skull insert Looks bad ass...
Brian A.
7/12/2022
Love the light and all its colors and functions!
William H.
6/12/2022
Love the way it makes my jeep look. Used them during my hometown Christmas Parade.
Shonna B.
1/12/2022
Love it, can't wait to light it up in the Christmas Parade.